Hit the street and go get the lastest issue of SPQ!
Features 8 young people who we believe represent a few of those that represent the Future of Black History in Pittsburgh.
Even the "Champ" Knows a
Good Deal when he Sees One!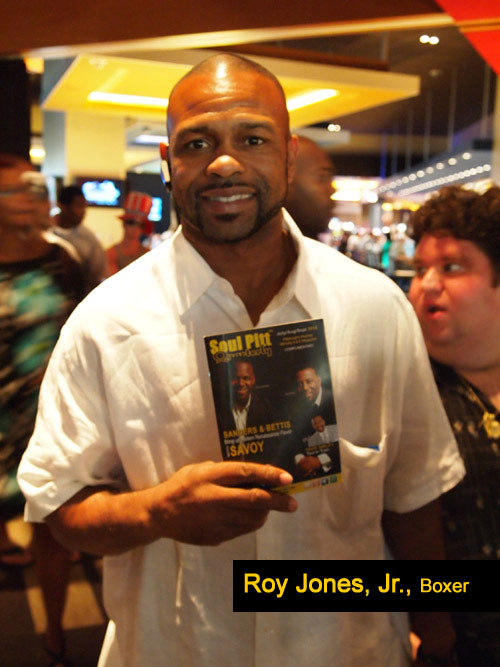 Get your Full Page, Half Page or Quarter Page ad today!
We accept the following



* Full Color and Custom Graphic Design of your ad
included at NO Additional Cost!
To advertise in our
April 2011 issue call

412.407.SOUL (7685)
or email adsales@thesoulpitt.com
Lynn Hayes-Freeland Show: Aug 8, 2010
Donna Baxter stops by to talk about the latest issue of the Soul Pitt Quarterly magazine.
Click here for Part 1 of the video
Click here for Part 2 of the video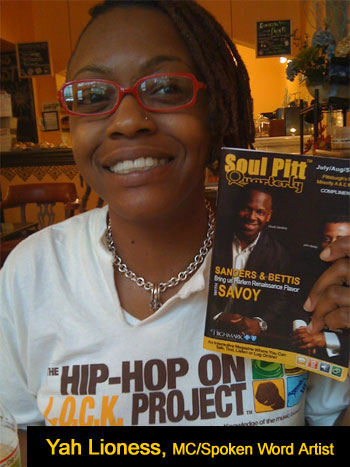 Yah Lioness, one of Pittsburgh's most prolific female spoken word artists, relaxing at Amani International, holding up her new copy of Soul Pitt Quarterly July 2010 Issue.  She got hers, you'd better get yours!
Inside this issue:
Exclusive:  Former WAMO Execs Team with Ms. Soul Pitt (Interactive)

Photo Review of Tribute to Phyllis Hyman

Feature:  Hot Metal Music Movement by bonita lee penn — And More!

* ALL Interactive articles audio from this current issue will be archived when the next issues is out.
Pick up a free copy at one of our distribution locations.